Back to: CNA Test Prep Online

Follow along in your Skills Book, CNA Skills Study Guide 4th Edition Page 30.
Handwashing and Simulations
How often do you have to wash your hands during the exam…and are you allowed to simulate? This video reviews the testing guidelines regarding handwashing.
Click "Play" button to play video.
Did you join our social group in the last lesson? We are only a click away! Just click on the "Connect" icon above to go directly to our Facebook Social Learning page. Do that now, if you haven't already! You will see this icon under every video or presentation in the course and it's an easy way to get your questions answered or connect with other students!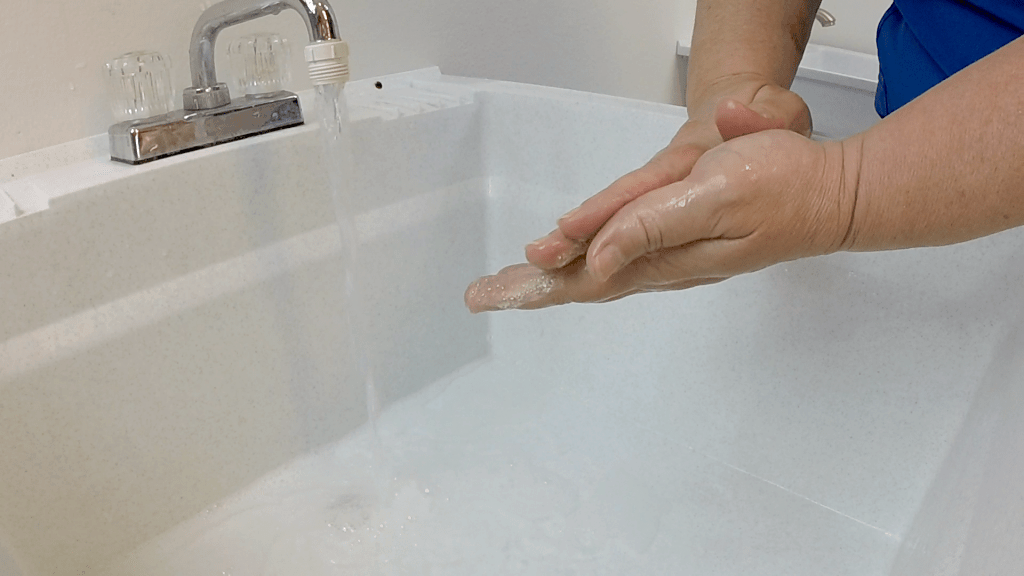 Remember, use the clock, don't sing! You will be told when to simulate, don't simulate handwashing before they tell you to! Always follow the nurse's directions!
Let's see if you learned the important points of this lesson! No pressure! If you don't score well, review the material and try again!